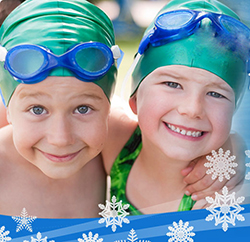 Don't forget to...
Clean out the pool.
Balance the water chemistry.
Don't let your chemicals damage your pool.
The #1 enemy: freezing.
Be good to your pump and heater.
No water in the pipes = no freeze damage.
Clean the filter.
Your final freeze insurance: the flotation device.
Last step: The winter cover.
Time for storage.
You're done.
Visit Pentair's Tips for Winterizing Your Pool Click here for tip details!
NSPF's article on Flood, Hurricane, Seasonal Closure, and other Catastrophic Circumstances
Click here
for the article.