Lincoln Aquatics is open and will remain open throughout this crisis to ensure the availability of pool and hot tub sanitization supplies for our customers, to ensure proper sanitization and to keep bodies of water safe for your community. We are available to serve you daily, through our website, via email at: cs@lincolnaquatics.com , or by calling us at 1-800-223-5450.








AquaJogger classic, blue
Item #:
83-005
Price:
Sale Price:

$48.75

$39.50



Ship Qty:
1 EACH
Catalog Page:
227
Ship Weight:
1.5 lbs.
PC #

EXE-90-8502
AQUAJOGGER BUOYANCY BELTS — Increase aerobic endurance and muscle tone with impact-free water exercise. Soft EVA closed-cell foam hugs the body for comfort, maximum buoyancy and durability. AquaJogger Classic is the most popular belt for average shaped women.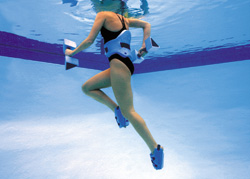 AquaJogger classic, purple
$48.50

Delta Bell Pro, pair

$34.50




$29.25

Aqua Runner
$29.50

Delta Bell

$27.50




$23.50

Active Bell, pair
$23.75

AquaJogger replacement belt, 54"
$14.50

AquaJogger replacement belt, 48"
$13.50

AquaJogger hitch
$12.25
Register for Exclusive Email Offers!