Lincoln Aquatics is open and will remain open throughout this crisis to ensure the availability of pool and hot tub sanitization supplies for our customers, to ensure proper sanitization and to keep bodies of water safe for your community. We are available to serve you daily, through our website, via email at: cs@lincolnaquatics.com , or by calling us at 1-800-223-5450.








Gator Super Rescue Tube
Item #:
42-032
Price:
Sale Price:

$86.24

$63.29



Ship Qty:
1 EACH
Catalog Page:
119
Ship Weight:
2 lbs.
PC #

SUD-42-0001
GATOR SUPER RESCUE TUBE, 50" — Gator Rescue Tubes incorporate a mesh material that completely encases the foam before they are vinyl-dipped, creating a rugged, textured surface that will add to the life expectancy of your tubes. Gator Tubes feature 2" adjustable tow strap with Velcro closure. Gator Super Rescue Tube includes reach assist loop. Color: red. Dimensions: 50" x 51/2" x 31/2".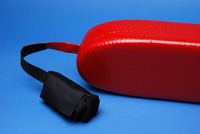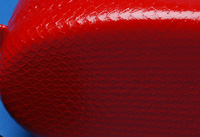 Register for Exclusive Email Offers!