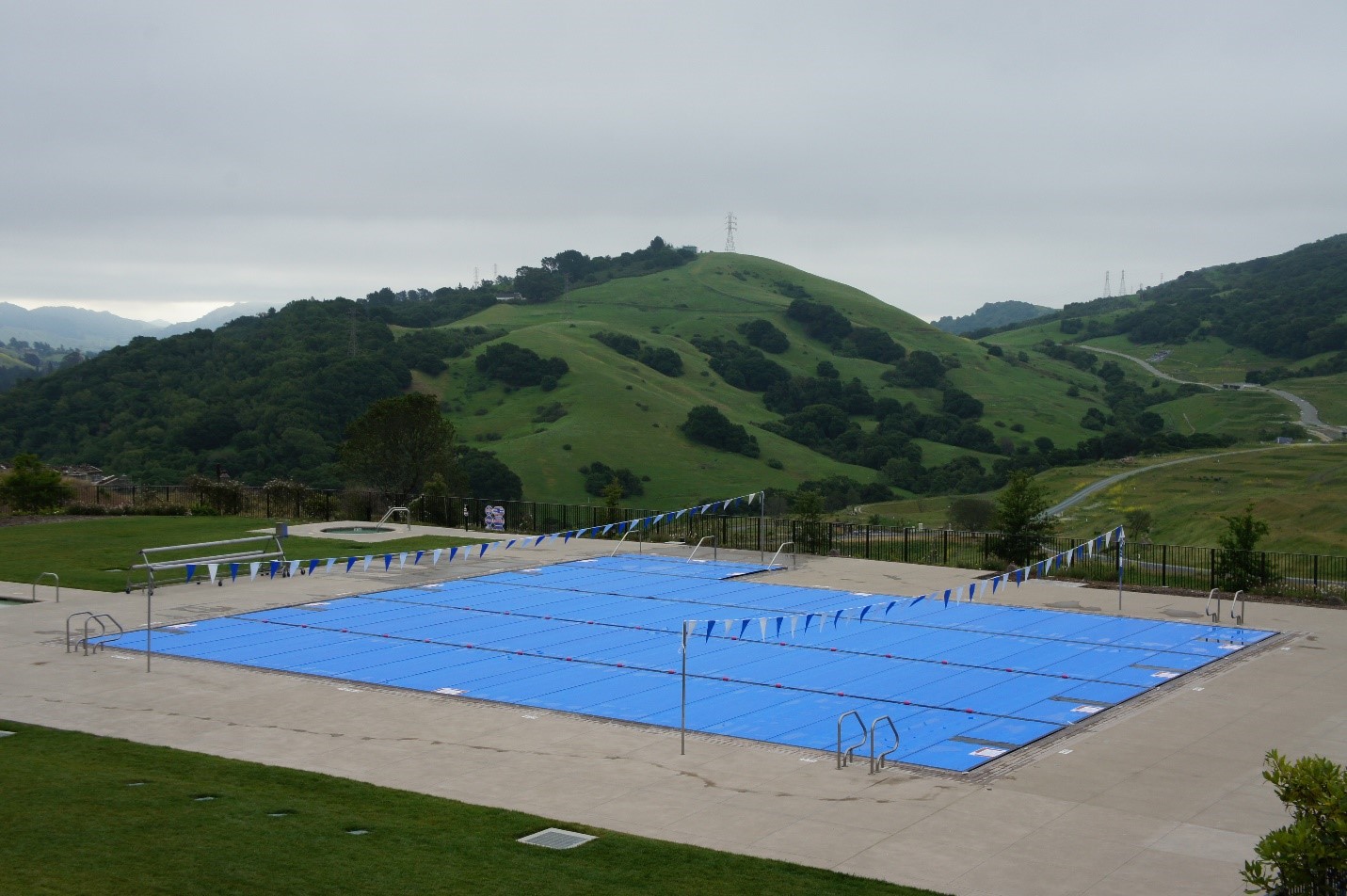 T-STAR INSULATED FLOATING POOL COVERS — Save 60-70% of your heating costs by using an insulated floating pool cover. Reduces water evaporation, chemical loss, energy costs, and will help keep your pool cleaner. Payback on most covers is less than one year. Each pool cover is custom designed and fitted to your pool dimensions and is priced per square foot. Pool covers are offered in Standard and XER, 12 x 10 stitch count, for both indoor and outdoor pools. Blue top black bottom. UV resistance. Weighted, anchored edge with extruded UVR flex vinyl weights for outdoor pools.
ENERGYSAVER STANDARD POOL COVER —The EnergySaver Standard provides the best value for thermal pool covers on the market. It utilizes Quadra Seam stitching on the first and last section of each cover. 5-YEAR PRO-RATED WARRANTY.
ENERGYSAVER XER POOL COVER— The EnergySaver XER is a high-strength pool cover designed for heavy duty use. It has all the features found in the EnergySaver Standard thermal pool cover but includes several additional features for greater abrasion resistance and strength, stronger seam configurations, and extra-reinforced ends. 7-YEAR PRO-RATED WARRANTY.
Call your Lincoln Representative for more information. 1-(800) 223-5450